Telladaga watch out!  The girls are going to the stock car races!  Woo Hoo! I have always called them stock car races, but I am sure my husband would correct me about that. I have gone to these races since I was a little girl and remember my cousins and I going at least 3 times a month. As I got older, we cut back a little and as the years went by, had pretty much stopped going altogether.
So, when friends suggested we take the girls to see some races, we jumped on it! I checked out Groupon and we were lucky to find some discount tickets. Try telling your kids that the races are people driving really fast in a circle trying to be number one. Sounds kind of like moms getting kids to school on time? The girls related.
We went on a warm night and drove about 45 minutes to get there. When we arrived, the girls could not see anything but the stands. They were so excited. We picked our spot on the turn and got ourselves situated. The girls could see a little in the pits all the colorful cars. They started picking out "favorite colors" to win! By time those girls saw the cars roll on the speedway and heard those engines going, they couldn't take their eyes off. It also helped that there was a girl driver.
They did get a little upset with the accidents but luckily there weren't any really bad ones. They hoped the drivers were ok and would come back next week to try again. 🙂 Good response.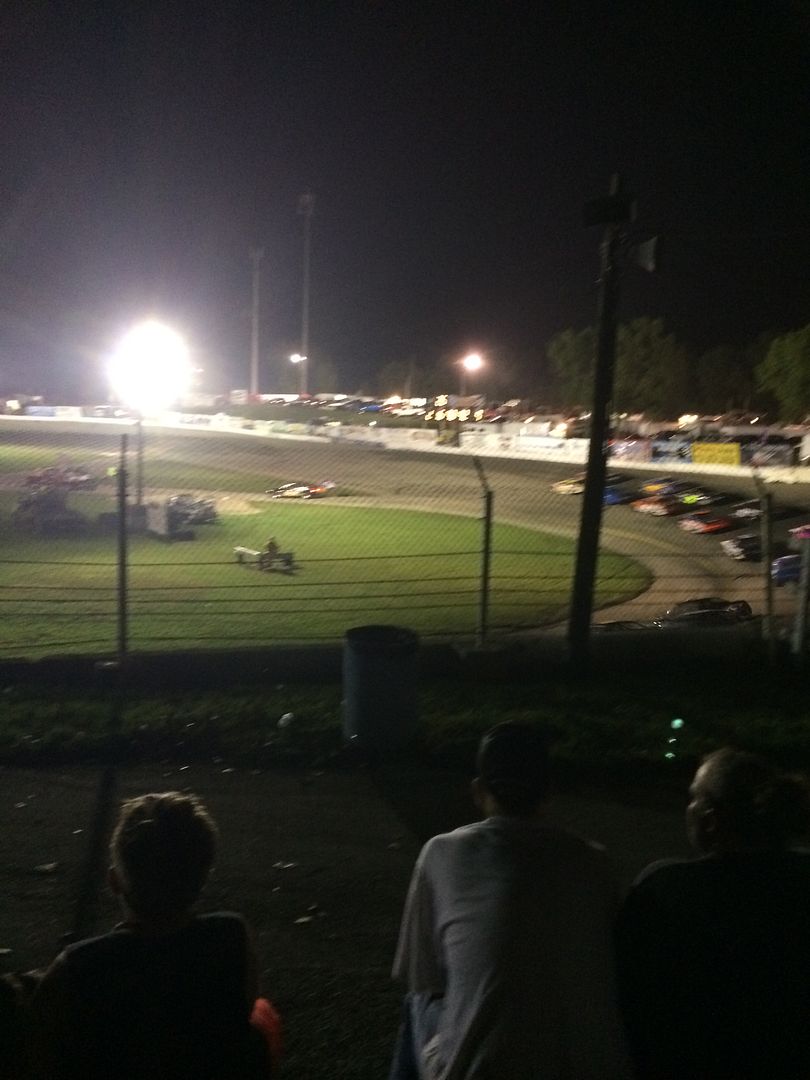 The intermission was quite a treat. We are not really big on eating too much junk food at one sitting because 2 of my girls are a little sensitive. But, they sure had some good stuff there. Naughty. Fried everything. The cheese curds were great! Oh my.
In the end, the night was fun. The raceway put on a little fireworks show afterwards with some music and the girls had a cool new experience to talk about with family and friends. These are the moments that they can look back on and cherish, no matter how funny or weird.  Get out there and try something new, the kids will benefit just as much as we will.