This downhome cranberry relish will have you looking forward to Thanksgiving every year.  It is sweet and tart, with a little earthy quality that tastes like a fresh harvest.  This dish can be made with fresh cranberries, cooked down until they pop open then adding a little more of the brown sugar.  We started this one year and now people ask me to bring it whenever turkey is made all times of the year.  This is definitely a new tradition to add to your family and home holidays!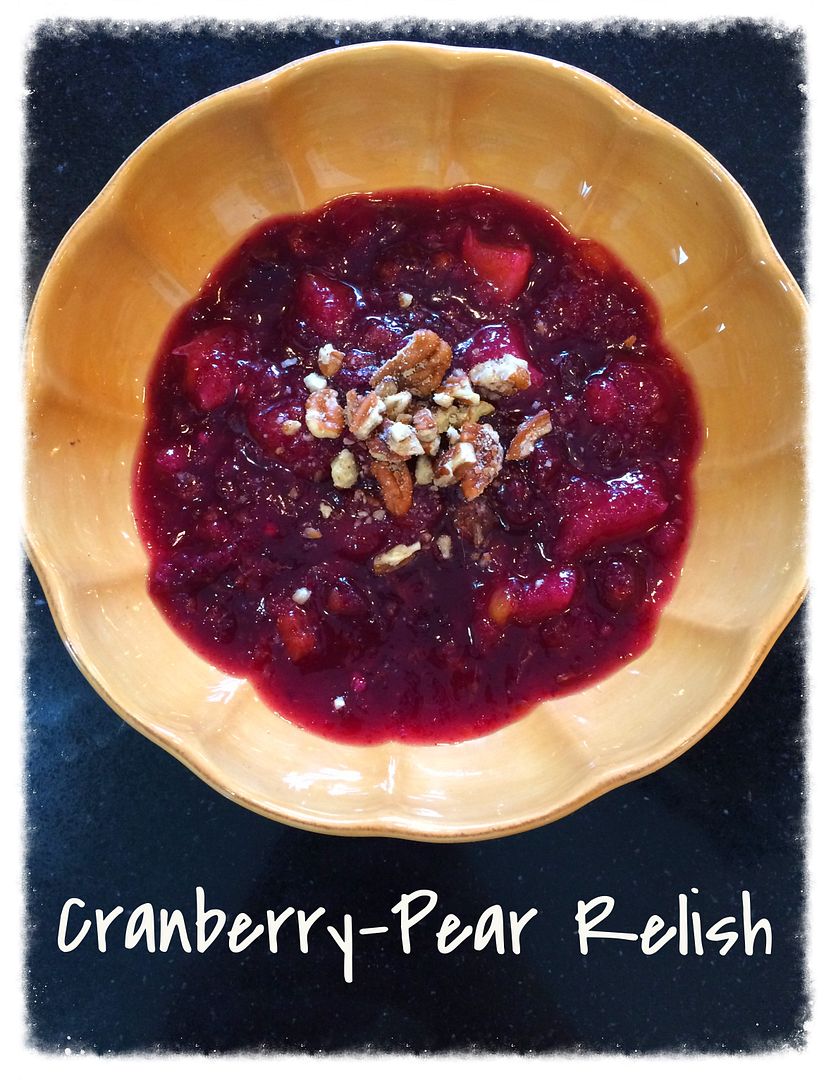 Downhome Cranberry-Pear Relish
Comforting, feel good food to accompany that awesome star of the show, Tom Turkey!
Ingredients
1 small can mandarin oranges, drained or 2 Halo/Cuties type oranges
1 14oz Ocean Spray Whole Berry Cranberry Sauce
1 15oz can Pears in pear juice, drained and reserved
¼-1/2 cup of light brown sugar (to taste)
¼ tsp cinnamon (or to taste)
Nutmeg, pinch
Kosher salt, pinch
3 T pecans or walnuts, coarsely chopped
Instructions
Mix all ingredients together except the nuts.
Add some pear juice if it seems to thick. It should be spreadable.
Refrigerate at least 2 hours and up to 2 days.
Add nuts on top when ready to serve.
Enjoy!