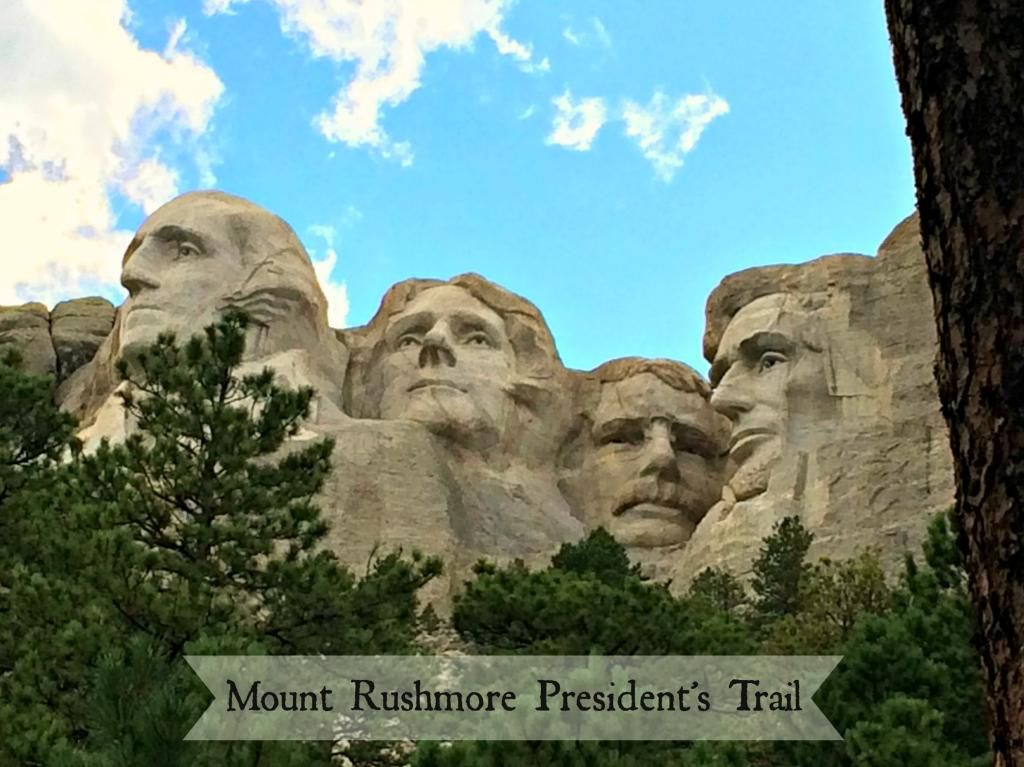 Planning a family vacation is rough.  Everyone's needs and wants are trying to be met, and those needs and wants change daily.  I have been busy planning our South Dakota trip and then actually going on that same trip.  We live approximately 12 1/2 hours from the Black Hills area.
We planned on taking our dog and three children, which causes problems with hotels in two regards.  One, three kids puts you in two rooms or a suite; secondly, a dog significantly limits your places to stay and increases your amount.  Seems like either way they get you.  So, I felt that since we have a camper and we could bring our home along with us, why not?  It would save on a hotel and keep our dog comfortable while we went to places he could not accompany us.  Not to mention having the crock pot cooking our dinners!
After much investigating, here is the price break down.  Hotel for all of us was approximately $125 and up.  The lowest being ok places (smells like smoke and kinda not-so-nice-anymore looks).  I am not one to stay in ok places.  Sorry.  Full hookup at a campground with heated pool and playground with wooded sites for keeping the camper cool started at $41 per night.  Since we would be staying for a week, we also received a discount camping rate. Oh, did I mention that we would sleep in our own bedding and use our own towels and shower?  Some things are truly – priceless.  🙂
Our stay was at Beaver Lake Campground, Custer, SD, in the heart of the Black Hills area for $36.00 per night.  We did have to pay $5 extra a night for our third child, which I do not agree on, but it was still cleaner and more affordable than staying at a hotel.
Ok, so now planning the trip out there.  We all know that the map says 12 1/2 hours but when you add in children (3 girls) and a dog, you can easily add 2 hours to that.  We decided not to push it with kids, a dog and a camper, so we would stay half way in Sioux Falls at a state park.  We didn't feel sleeping somewhere and leaving early morning warranted $40+ for a camp site.  So we chose pretty and affordable. You can rarely go wrong with a state park ($30 State Park sticker but we would be using that many times over the course of our vacation).  We stayed at Big Sioux Recreation area (awesome clean showers and toilets).  It was on the east side of Sioux Falls and close to Falls Park, which was also on our check list to see.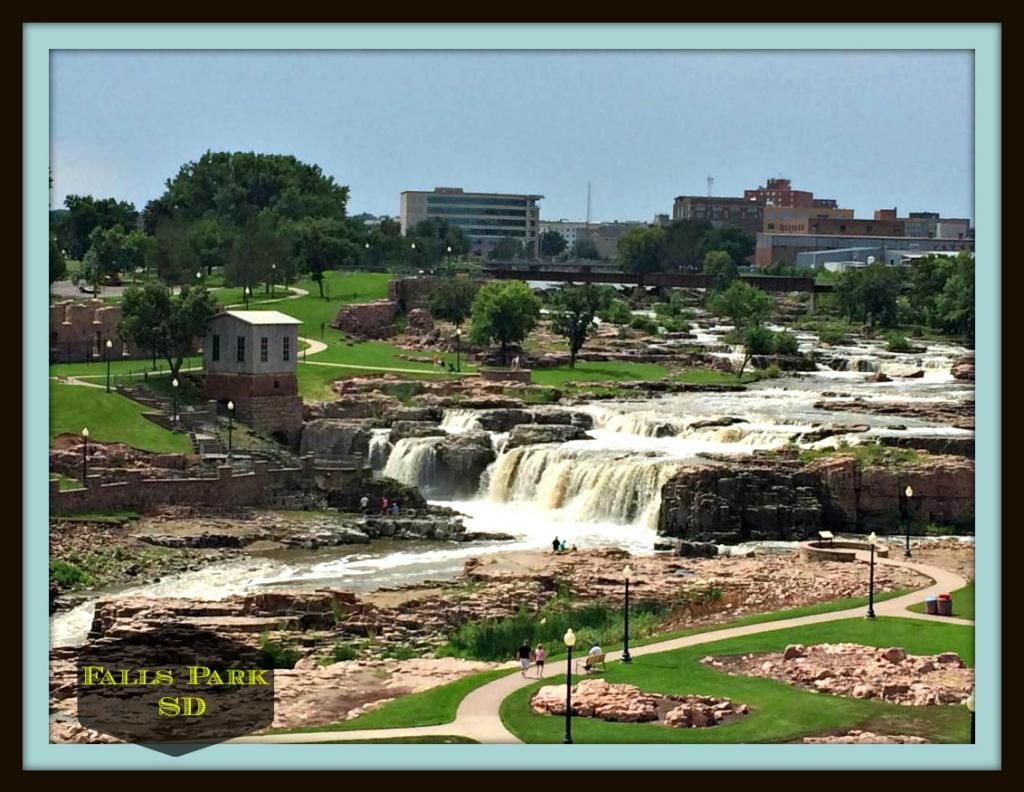 If an easy and beautiful walk with some very cool falls or some old architecture is enjoyable to you, then this is your place! Stunning red rocks with multiple waterfalls and a few old buildings to explore.  People and dogs are allowed to climb all over the rocks and boulders along with fishing.  Imagine a pretty town park where you can just hang out and picnic, and this is it.  Very enjoyable, but also something you can accompalish in a couple of hours, if need be.
So we were off in the morning after visiting the park and onward to Black Hills.  It was about another 7 hours with bathroom stops and some small picture taking stops.  I have to say that the Black Hills area is faith inspiring.  Some of the scenery is breathtaking and you just could stare at it all day and still not see everything.  Lots of history to soak up also.
I think our gas with our 2004 Yukon (which gets less gas mileage due to being able to tow more than the newer Yukons) was around $700.00 round trip.  This did not include the sightseeing we did with the truck, but the mileage was better due to not towing the camper.  I priced a rental, but again, we could find a low cost rental for touring but it always included some ridiculous security deposit which was held captive until "up to 7 days after returning the vehicle."  Sorry, we are a family of five who is trying to save money, not lock it up and not earn interest!
Our return drive included staying at an ok hotel at the last minute because my husband was convinced he could drive the whole trip back in a day.  Um, ok.  We ended up staying in a hotel because it was so late we could not find a campground open, nor did my husband want to unpack the camper that late.  This change of plans at the last minute cost us $125.00 plus tax.
The total for the vacation was $1150.00 for 9 nights and 10 days.  Of course, this did not include our sightseeing because that is pretty individualized but I will cover that later anyway.  We all loved the trip and are talking about where else we can go with our camper.  My husband on the other hand, is curious to see pricing on a house rental.  So if anyone has some awesome rates on renting houses, we would love to hear it!