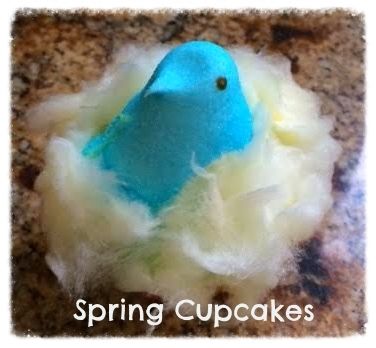 This was super easy and fast.  Just use your favorite box mix followed by homemade or store bought light colored frosting.  Cut the tail off the peep and place in center of cupcake frosting to hold.
Gently pull apart cotton candy in yellow (or your choice) and place in the frosting around the peep.  The cotton candy will melt from the frosting so it is best to eat them pretty quickly or wait to decorate right before serving.
The kids thought this was so cute and asked me to make them for their classmates too!