Rosemary is one of those Mediterranean flavors that most people love.  Don't you love oven roasted chicken with lemon, rosemary and garlic? To purchase fresh rosemary or rosemary infused oil is usually quite expensive and who knows where the oil and/or herbs come from? So I decided I was going to try my hand at making rosemary infused oil with the rosemary from my garden.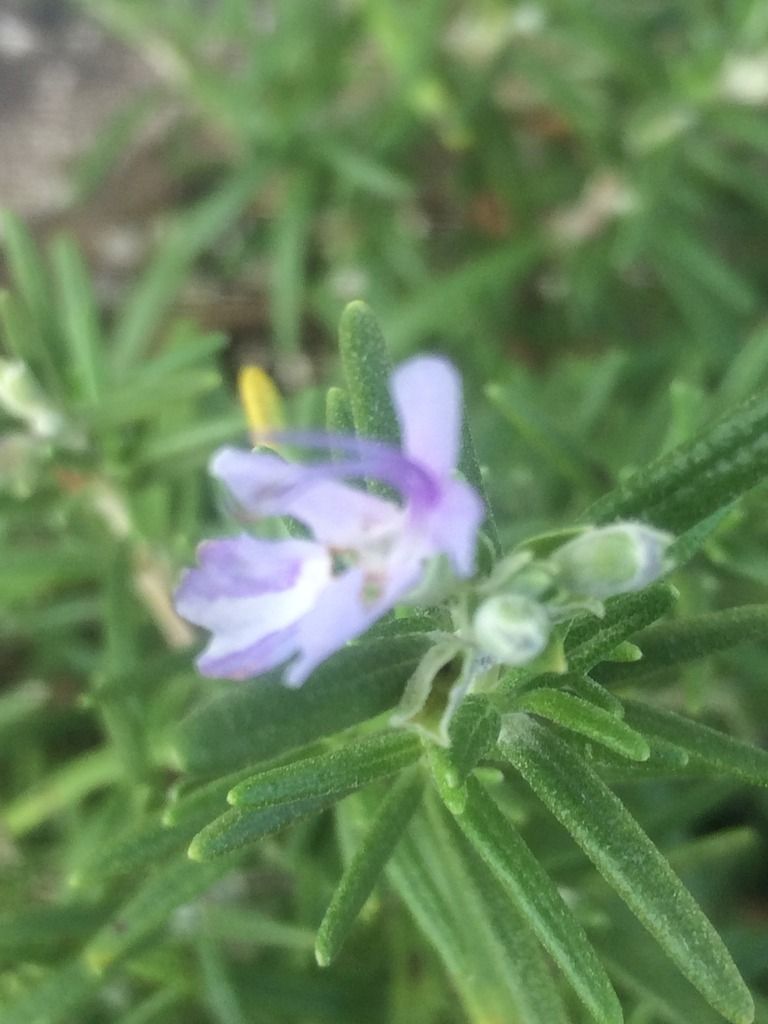 I did some internet searching and came across several different ways to make rosemary infused oil so I went to my state university extension.  Did you know they have a ton of free information? So, when in doubt, do a search on your state university extension page. The extension stated that you must start with dried herbs and heated oil. If you want to make these for the holidays,  store your rosemary in a cool dry place until infusing. This will eliminate a step when you are ready to make your gifts.
As my garden started to go dormant, I snipped off several sprigs of rosemary for each bottle of rosemary infused oil I wanted to make, and set on a paper towel to dry out. It took about 10 days to be thoroughly dry.  I thought I might give these out as culinary gifts for the holidays.  What a fun and sophisticated gift?
What you need to get started:
2 cups of organic or good quality extra virgin olive oil
3 small dried rosemary sprigs per jar (or 1T of dried rosemary leaves)
Glass jars 6-8 oz in size
Bring a pot of water, enough to cover your glass container, to a boil.  Once boiling, submerge your glass container into the boiling water for a good minute along with the lid, if metal.  Remove both pieces and place on a paper towel making sure they are dry before use.
Step #2: Infuse
In a separate pot, add your 2 cups of olive oil and warm to 180º, then remove from the heat. While waiting for your oil to heat up, add 3 sprigs to each glass container your making.  When oil is ready, pour the oil into each container, covering up the rosemary.  Cover your containers and let cool down and then tighten your lids.
Step #3: Storage
Store the infused oil in a cool, dark place such as a kitchen cabinet.  Date the bottle.  Homemade rosemary infused oil lasts 1-2 months. It should be thrown away after that.  This recipe makes 2 cups of infused oil.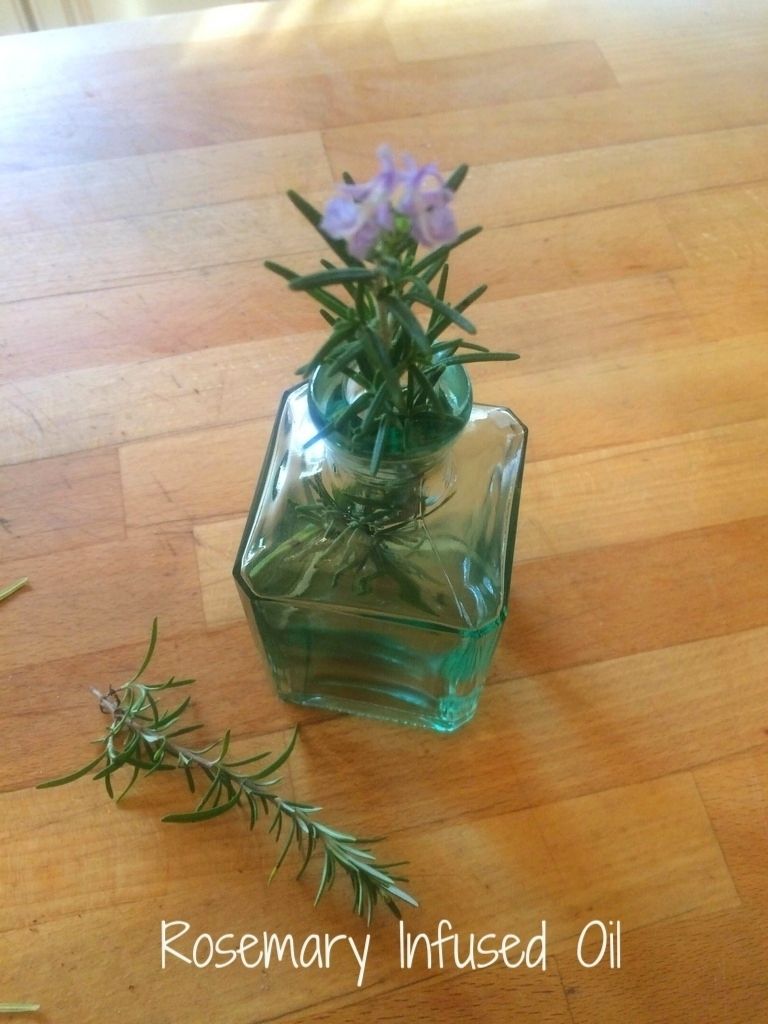 Rosemary infused oil is awesome by itself for Mediterranean meals, but including other herbs in the oil can add an additional layer to your dishes.  Some complimentary herbs are bay leaf, oregano, fennel or sage. Try your oil as a marinade for chicken, saute leftover zucchini from your garden, or use as a base in a salad dressing. This oil is a wonderful start in a healthy Mediterranean diet and you did it yourself!
Here is another neat way to work with garden herbs for Thanksgiving.