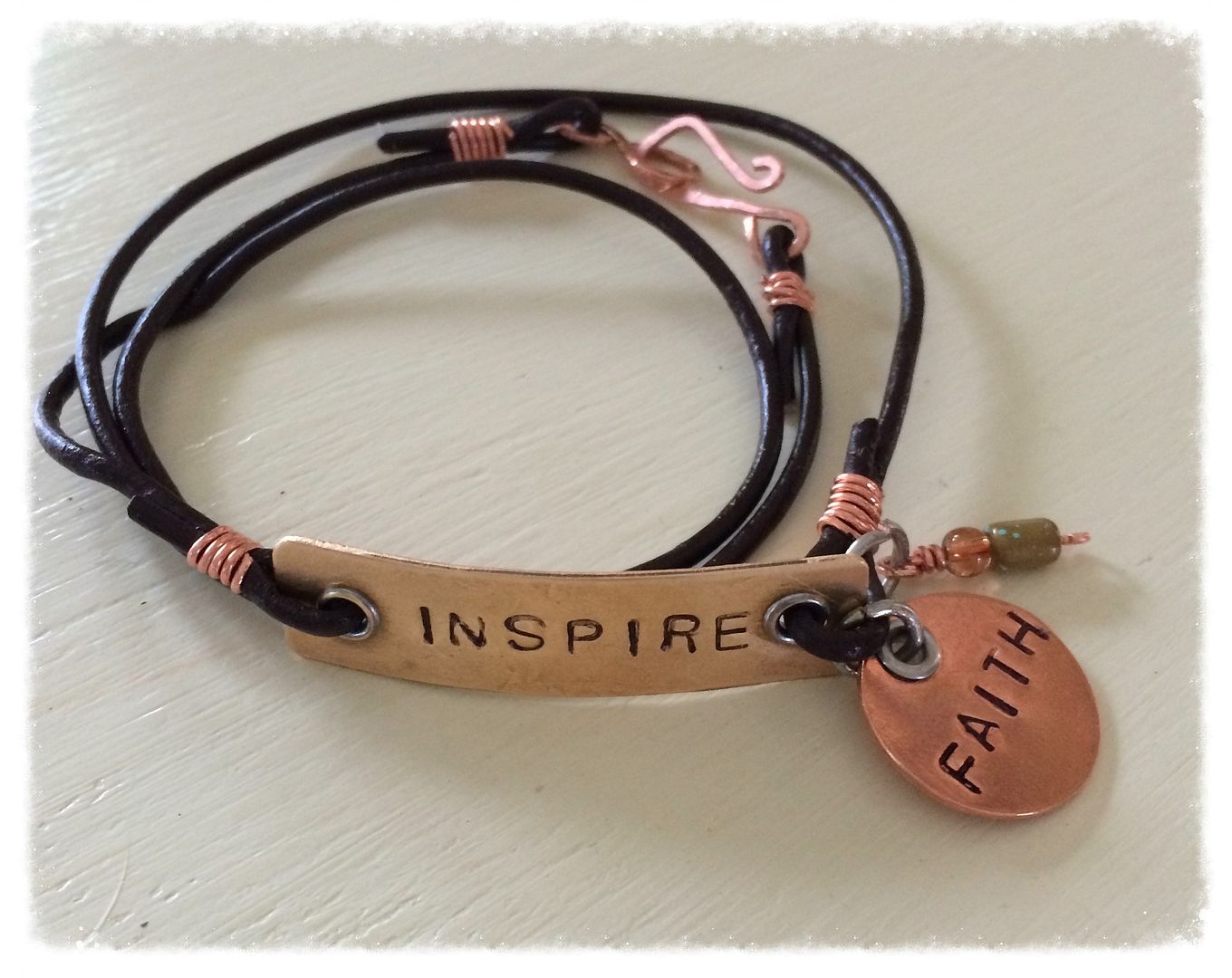 I wanted to share the bracelet I made.  This was my first attenpt at making metal jewelry or cold connection jewelry.  I cut out the metal shapes, stamped them.  Added the rivets and created my own links and clasps.  It was a little frustrating trying to make it look neat but that was about the hardest thing about making my own bracelet.  I used a permenant black marker to color in my letter stamping so it would stick out a bit more. The leather cording was brown, but my picture makes it look black.  It has a natural tone to it.
I wanted something to remind me to be the best I can, every day, so that is why I picked the words I did.  But you could stamp anything you would like to fit your needs. Let me know what you think?
Thank you for stopping by!