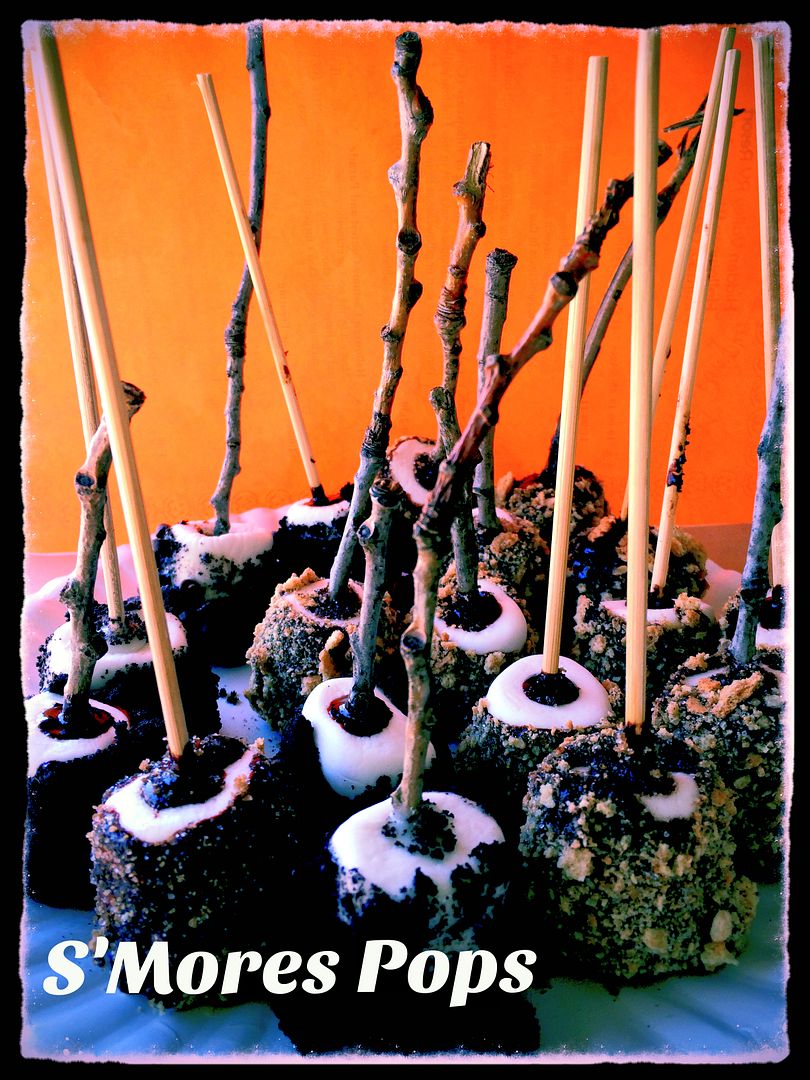 Here is a simple and fun way for the kids to make S'mores when there just is not enough time for that killer bonfire.  We did this while camping, after adapting the recipe from Craftberry Bush's awesome post.  I am always adapting recipes because I need to suit my 3 very different personality girls!! lol. I encourage you to do the same for your family. It was assembly line style outside on the picnic table to keep the mess down. The girls loved it so much they have asked to do it 2 more times in the last week.
The photo was taken while camping because, well, that's where we were.  I am a down-to-earth type of gal, who loves to share her trial and error ways! lol. So sometimes, my posts are not going to be perfect, just down-home style.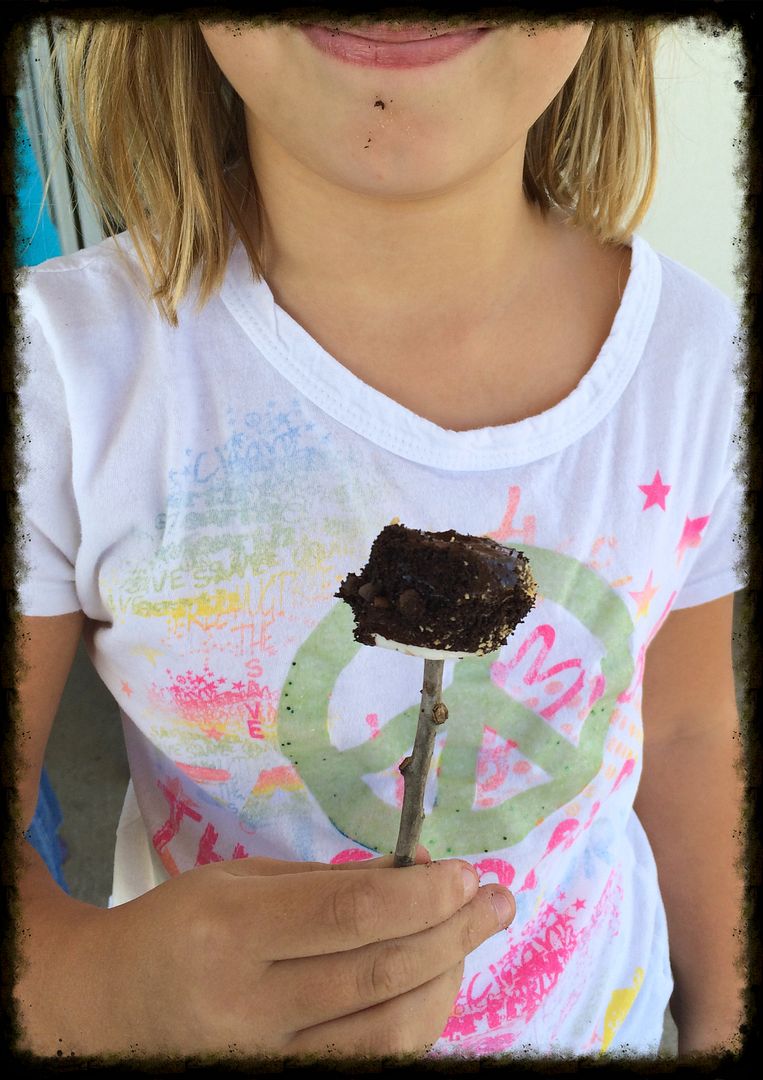 What we did was set up on a picnic table with stations of flavor, keeping familiar flavors together.  So we made some that were Oreo Cookie inspired, plain s'more flavor and some that were just heaven on a stick, oops, I mean Pumpkin S'mores.  I was trying to get the kids started in one direction, but knew once they got a little confidence in making a few, they would start creating their own little frankie-pops!  Here is a list of ingredients we had on our paper plates:
chocolate crumb pre-made pie shell broken up and left in the pan
melted white chocolate chips with 1/2 & 1/2
Hershey's Triple Chocolate dessert topping
caramel syrup in a squirt bottle
toasted almonds broken up
melted chocolate with a little half & half to make it a little more dip-able
graham crackers broken up
pumpkin pie spice mixed with brown sugar and sugar
I would like to remind you to keep a wet wash cloth handy.  Glasses of milk go great with these too.  Mix and match your families' favs together using this as a starting point.  Your kids will love these so much, so have fun with them!! This would also be great for a scrapbook page.