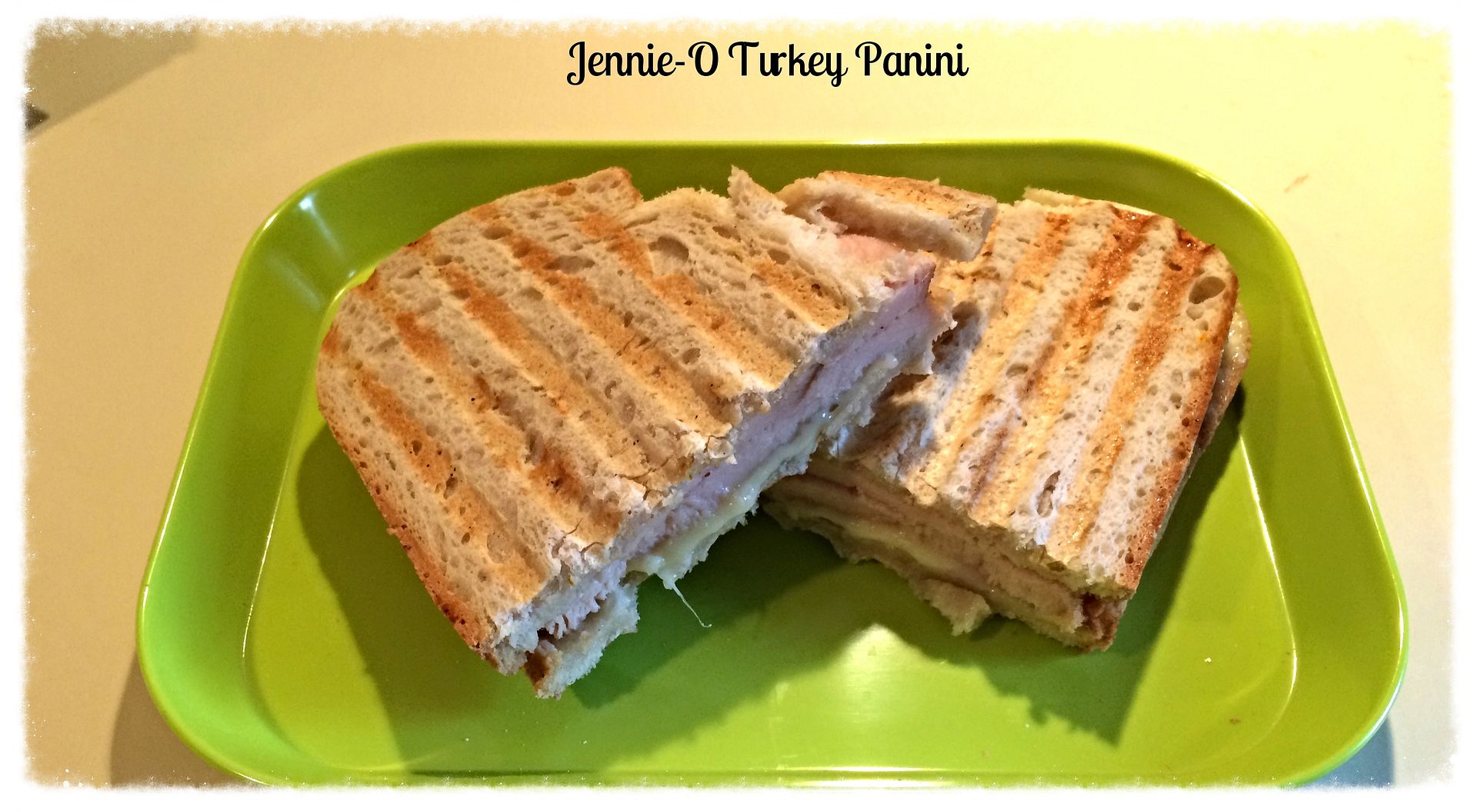 On my constant quest to make healthier fast meals on the week nights, I found Jennie-O* has been quite busy themselves.  Jennie-O now offers many healthy turkey options which are also fast for week night meals.  They offer these fully cooked turkey breast or lunch meats already marninated.  It can be purchased as a large piece or sliced for sandwiches.  I chose the sliced sun-dried tomato turkey breast for these yummy sandwiches.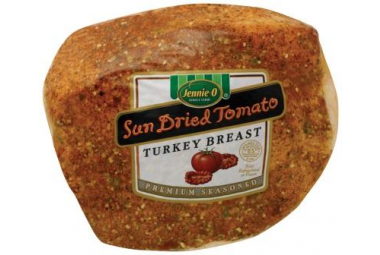 While making these fast sandwhiches, I kept thinking of more uses for the turkey breast.
These sandwhiches were simple to make.  A couple slices of sun-dried turkey, one slice of provolone, a little jarred sun dried tomato pesto or roasted red peppers, and a little mayo. I put all this on sourdough bread (or the bread of your choice) and warmed it on the panini maker until the cheese was melty!  I thought of adding fresh baby spinach after I had warmed them up but the kids were already asking to eat their sandwhiches, so next time!
The turkey breast could be cut up into chunks and put on skewers with fresh red pepper and cheese pieces for a spring get-together.  Jennie-O offers quiet a few "The Biggest Loser" reccipes which are also yummy!  #Jennieo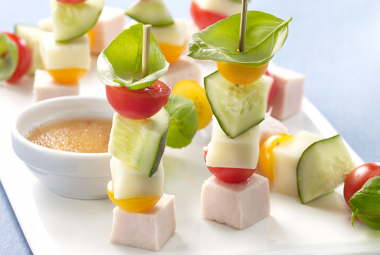 *I was so fortunate to be selected to try this great turkey product from Jennie-O.  I hope this will enable you and your family to create some great family dinner memories!